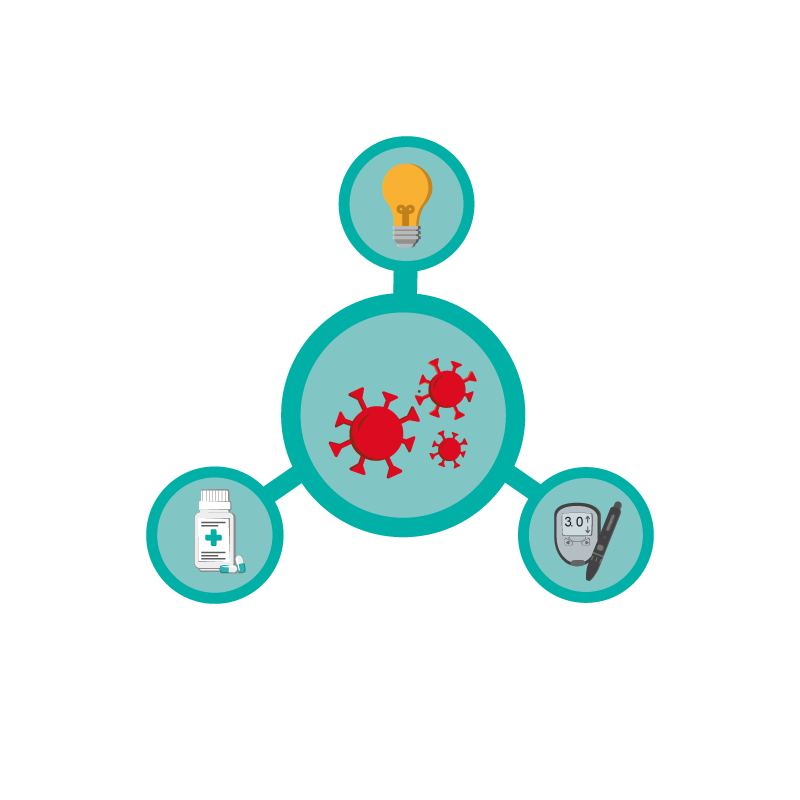 Information on almost all aspects of a specific diseases
Well accepted by people with limited health literacy
Personalized by gender, age, and treatment
Multiple languages, audiovisual information, and easy navigation
WATCHYOURDISEASE offers easy-to-understand and easy-to-access animated videos about different conditions or diseases. All content is developed in-house, based on independent, well accepted sources and guidelines. Instead of paper information leaflets or website referrals, care providers can provide patients a personalized set of videos by email or QR code which are accessible on-demand.
The flagship module is diabetes. It contains videos with general disease information, information about daily living with diabetes, videos about anti-diabetic drugs and instruction of use videos for injection devices as well as blood glucose meters.
WATCHYOURDISEASE offers additional services to stimulate and improve knowledge building, such as quizzes, incentivization schemes, and referrals to trusted patient communities and websites.
Explanatory video diabetes



How can patients get access?
Email
QR code