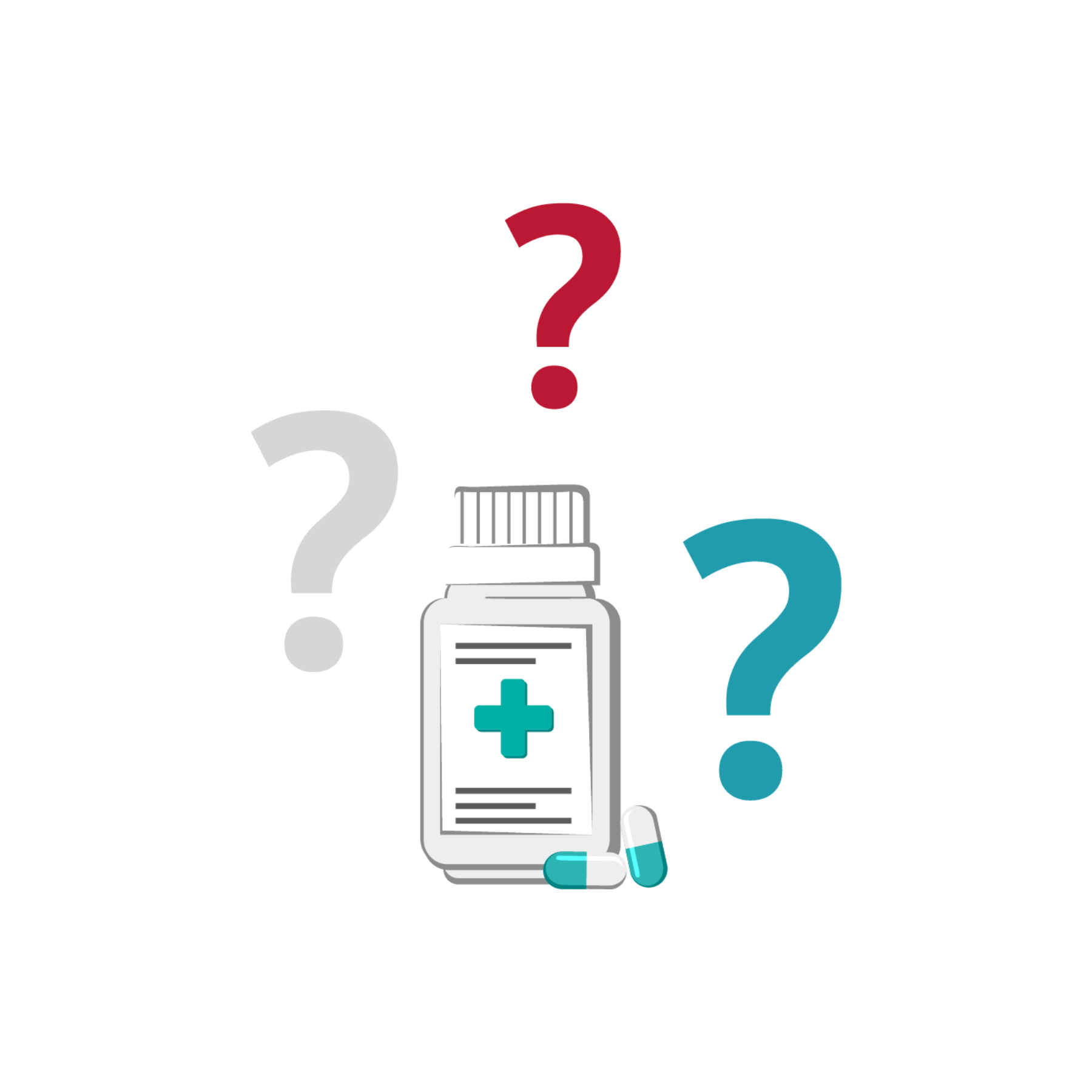 Animated videos to answer frequently asked questions
Clinic or pharmacy specific portal
Adds service, value, and visibility to your practice
Improves engagement and loyalty
Creates efficiency in answering questions
WATCHYOURQUESTIONS enables care providers to provide customers and patients with animated videos answering the most frequently asked questions in the pharmacy or clinic. All videos are easy-to-understand and available in multiple languages.
Topics and themes
Services of the pharmacy
Warnings and side-effects
Compliance and adherence
Medication review
Traveling with medicines
Generics and biosimilars
About COVID and vaccination against COVID
General instructions for easy and correct use
watchyourquestions explainer video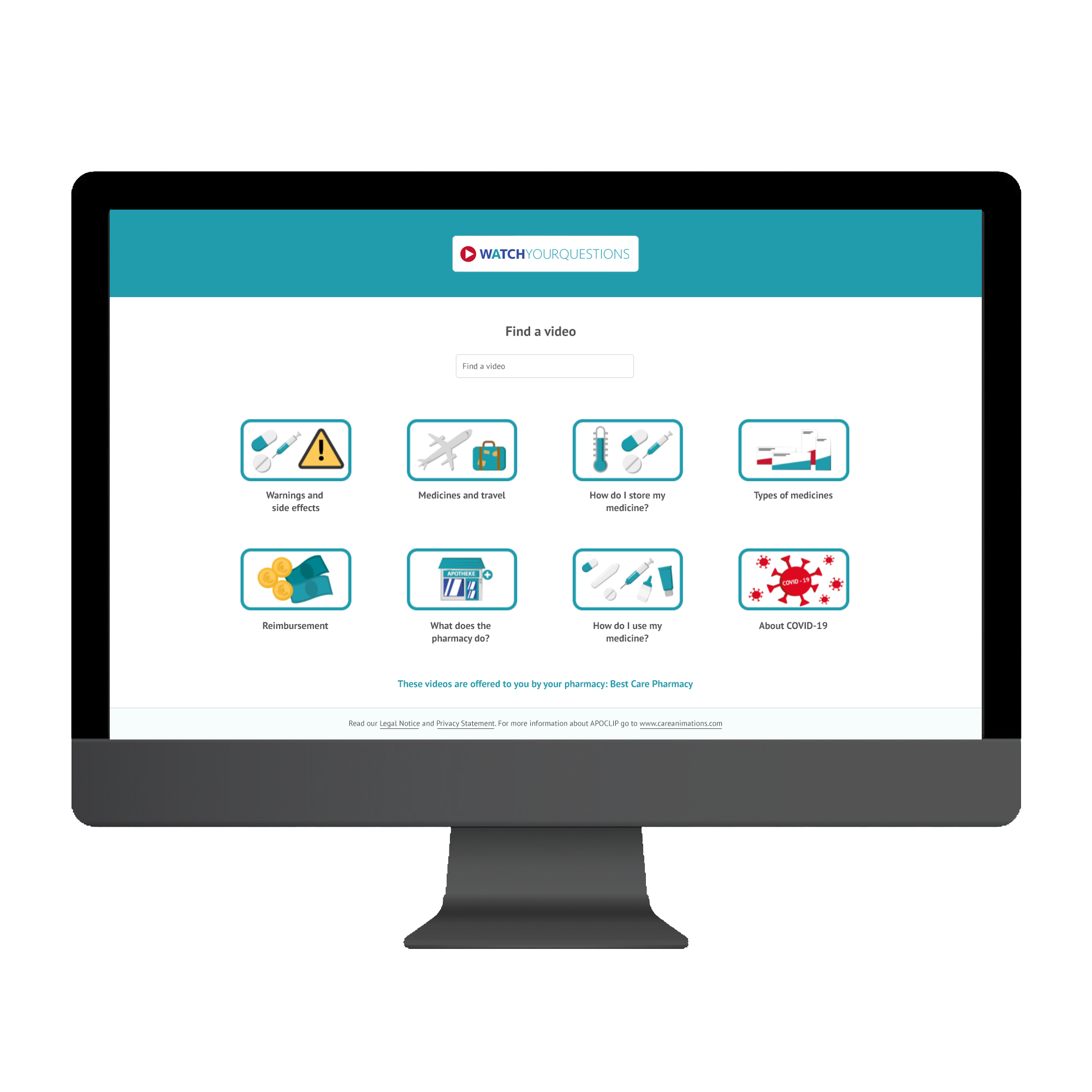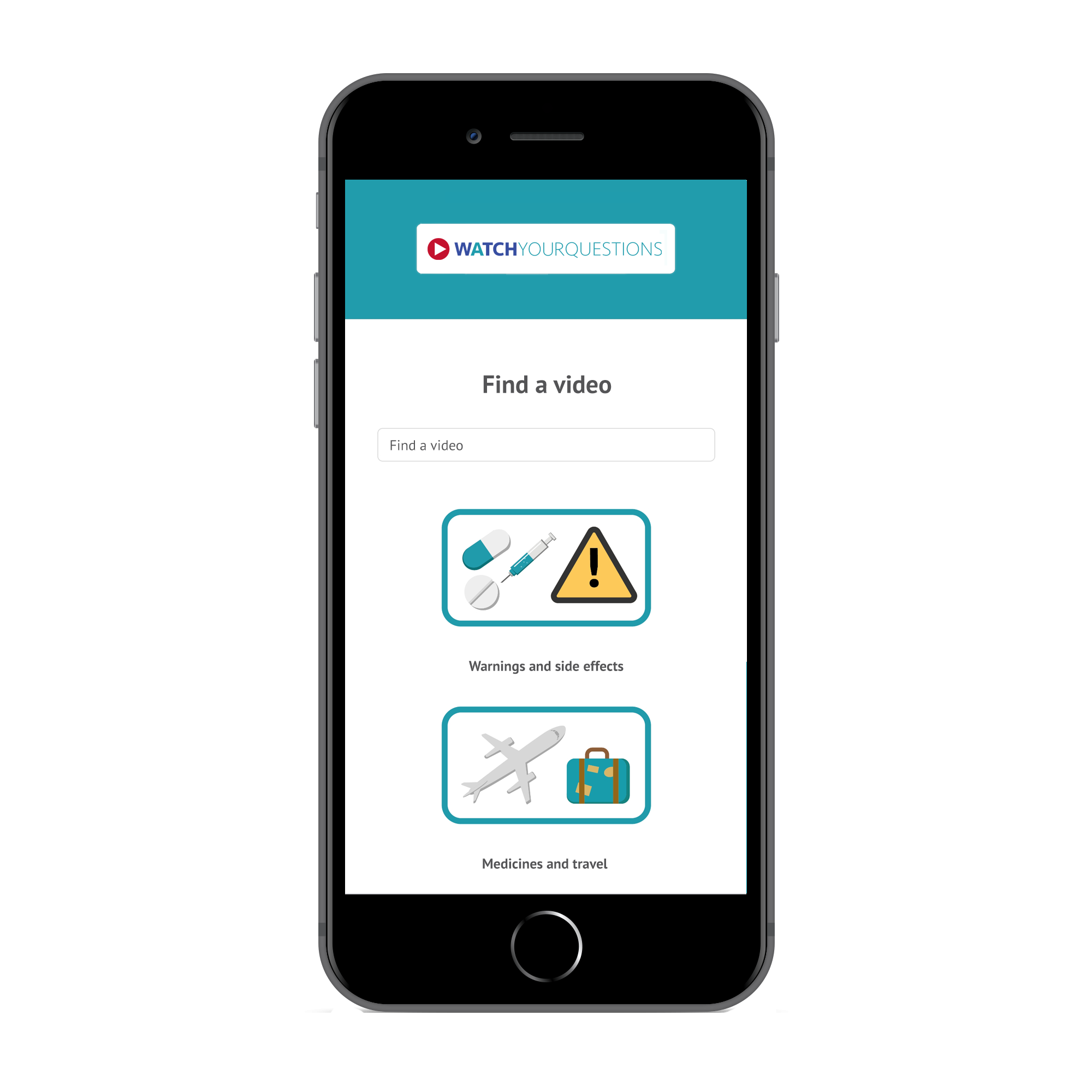 How do patients get access?
Email
QR code
Website