More service and visibility will improve compliance and loyalty to your pharmacy
Give your patients in a pharmacy branded portal access to videos, explaining the most frequently asked questions about medicines and the pharmacy.
From € 9,99 / month!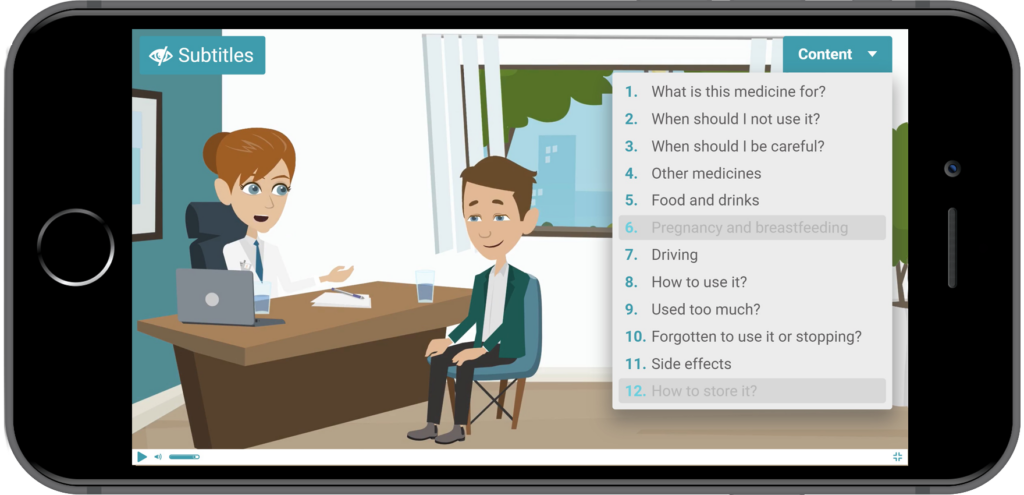 "Information suitable for all levels to improve better use of medicines. We also receive fewer questions from patients"
Pharmacist
"Very clear explanation. The videos are enjoyable to watch and listen to. I can recommend it to everyone!"
Patient
Numbers and achievements in the Netherlands we are proud of!
3,5 million
users
(and growing fast)
93%
of our users
understand the information
96%
of pharmacies is using
one or more watch-products

The watch-products are
reimbursed by health insurers