For Pharmacies
Improve patient experience and adherence
Strengthen your pharmacy's offering by extending your service to the patient's home. Watchyourcare is our end-to-end digital solution that supports the patient's journey with easy-to-understand videos, pictograms and automated messages.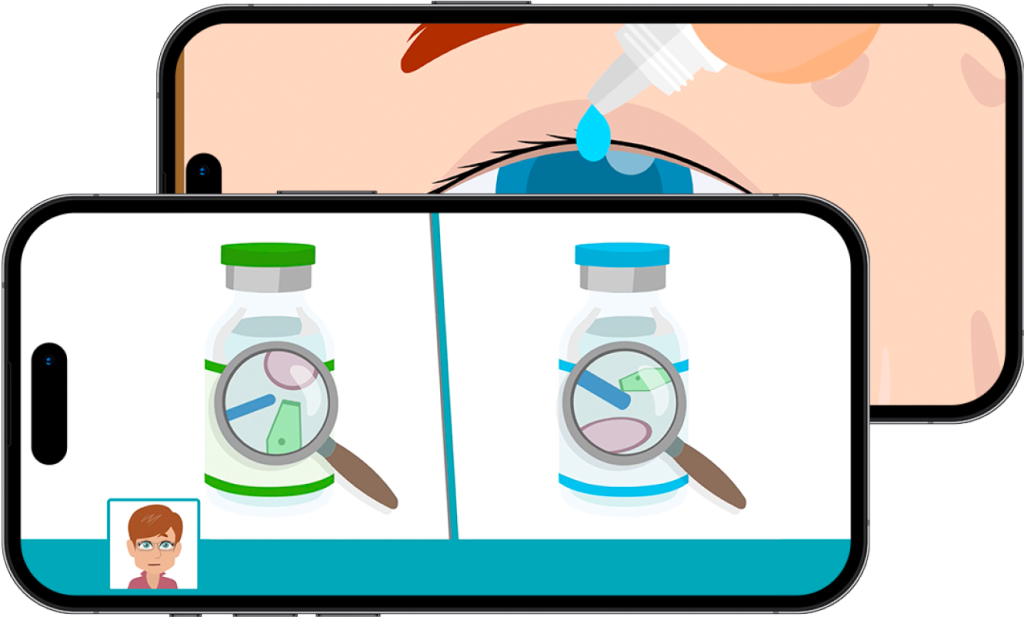 Enabling you to do more for your patients
Inclusive healthcare approach
Our information is available in multiple languages, and is suitable for patients with limited health literacy and poor digital skills. But also for patients with hearing or visual impairment. This helps with understanding and promotes adherence.
Complementary care experience
We provide a digital solution to empower you to provide the best patient experience. Our platform complements your work all the way to the patient's home, and will help you to improve patient outcomes.
Patient-centred care
We offer audio visual information that is tailored to medicine, gender, age, and indication. We believe clear and continuous communication is fundamental to improving patient care.
From pharmacists directly
Annemieke van Kints (Schiebroekse Pharmacy)
Pharmacy Manager

"Patients always understand their medicines better with Watchyourmeds. It's common for patients to watch the videos before starting a conversation with their pharmacist. We find we have more productive conversations with our patients this way, as we can steer the conversation to their specific needs. Watchyourmeds helps us enrich the relationships we have with our patients."

Jolanda de Vlugt (SGE Pharmacies)
Pharmacy Manager

Jolanda de Vlugt (SGE Pharmacies)
Pharmacy Manager

Fulfil all patient needs with in-person and digital care
Maximise your pharmacy's potential today
20.000+ animated videos
Seamless integration