6 Ways to Build Strong and Lasting Relationships With Your Patients
It's great when a new customer finds his way into your pharmacy: perhaps their physician across the street just made out a prescription ten minutes ago, and they want to get it filled immediately. But how can you build a solid and trusting relationship with your new and existing patients? In this article, we offer you six ways to establish and maintain a meaningful patient relationship that benefits both of you.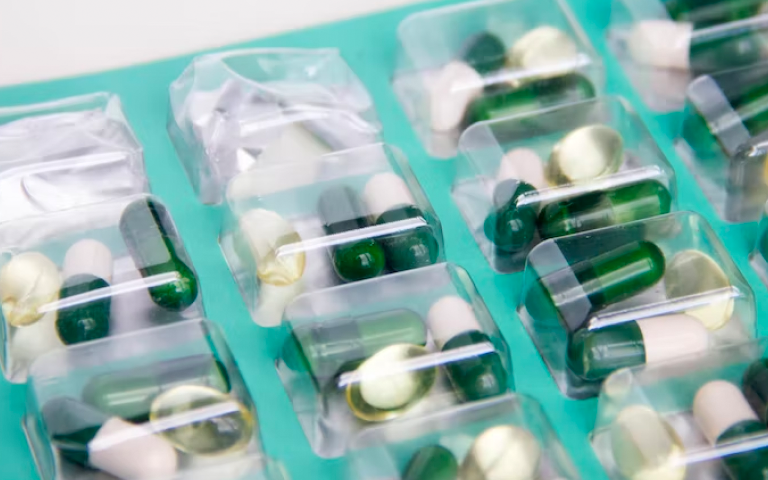 1. Make first impressions count
By creating a professional, yet comfortable atmosphere at your pharmacy, you set yourself up for success – because first impressions count! Your patients will appreciate your efforts to make them feel welcome. Some of them may feel vulnerable when coming into your pharmacy, as pharmaceutical assistance and other services are particularly personal topics.
Seeing a familiar face can make things a lot easier for them, too. Your staff is therefore essential to building a solid relationship with your patients: in the long term, they are the ones who gain your patients' trust with their professionalism and knowledge.
2. Think like a business – and like your patients
Your pharmacy is your business. And how do other businesses make sure their customers come back regularly? By offering irresistible deals and services. Regard your patients not only as vulnerable people with medical needs, but also as customers who like to be carefully attended to, save money and get extra goodies – because everyone does.
These little somethings don't need to break the bank: a complimentary pack of tissues in winter or a sample-size sunscreen in summer can go a long way to making your patients feel appreciated. And offering attractive discounts on over-the-counter products every now and then may lead to one-time patients returning to stock up on cold medicine and to get a refill on their prescription while they are there. You just want to make sure to abide by your local regulations regarding discounts and complimentary gifts.
3. Educate your patients
Always busy with no time to spare: that's a typical everyday issue for many people, both in front as well as behind the pharmacy counter. A common complaint is that pharmacy personnel hardly have the time to properly clarify how a prescribed medicine works and why, when and how it should be used. More than half of your patients have limited health literacy skills. With them, you may want to try to put in some more time and/or provide additional easy-to-understand information to consume at home. By taking your patients' health literacy into account, you can make a real difference.
Many patients have a hard time grasping and retaining information provided via leaflets. Look into other ways to communicate the key facts: audio-visual content offered by special apps could be the way to go.
4. Encourage and empower at eye level
When a doctor diagnoses a patient with a health condition and prescribes a medicine with an unpronounceable name, the patient may feel overwhelmed. It is not that they distrust their doctor – they may just not know how to make their questions and concerns heard. As a pharmacist, you stand much closer to the patient. You are in a great position to empower and support your patients and encourage and help them to get the maximum out of their medicines.
Your patients will appreciate the fact that you meet them at eye level instead of talking down on them. Being their ally when it comes to the sensitive subject of their health conditions and their treatment, you will gain and maintain their trust: they will be happy to turn to you the next time they need medicine advice.
5. Listen and learn
As a pharmacist, you have in-depth knowledge about medicines and their application. However, when it comes to talking to your patients, keep in mind that they are the ones the medicine was prescribed to and that they are the ones who should use it.
Make sure to listen to what they have to say and show them that their opinion is valuable and important for a successful treatment. By considering them an informed partner rather than a passive patient, you prevent them from feeling both ignorant as patronised. Instead, they get control over their own medicines and are more likely to use them as intended.
6. Combine professionalism and personality
When it comes to sensitive subjects such as health and medicines, your patients need to be able to trust you and your professional expertise. But also, they need to like you and your staff and feel serviced and supported. Your patients want to talk to a person they trust and like.
Being yourself and combining your medicine knowledge with your personal approach and stories will be just the conversational icebreaker your patient needs. Encourage your staff to not rely strictly on guidelines and information only, but to draw on their own self as well. Your patient will be much more likely to trust in his newly prescribed medicines if you have given him the information, assurance and empathy he needs.
---
It takes time and dedication to build a long-term relationship with your patients. However, both your patient and you will profit from it in the long run. The key is to meet your patients at eye level and to invest in their need for understandable information and encouragement. Given the time pressure in the pharmacy, you can extend your support with digital tools that can help you with this , as they provide continuous information and support in the conform of the