Sometimes, we all need a helping hand
Watchandtalk is an add-on to our core product, designed to support pharmacies in counseling patients about their medicines in the pharmacy or in teleconsultations, through talking prompts and pictograms to improve patients' understanding.
Trusted by leading health organisations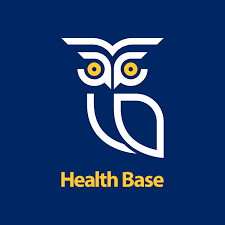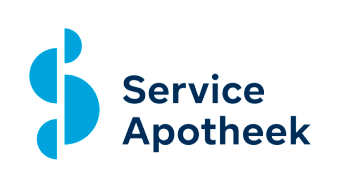 Medication pictograms that help guide conversations
We've created a support tool for pharmacies to inform patients at the counter about their medicines. Watchandtalk helps your team to address the right information for each medicine in a structured way. With pictograms, we ensure that patients process and understand the information effectively. Watchandtalk addresses the reason of use, dosage, correct usage, warnings and the most common side-effects.
Stimulates a smooth dialogue with patients
Stimulates uniformity, completeness and efficiency
Tailored to medicine, dosage form, and dosage
Available in multiple languages
Complements the Watchyourmeds experience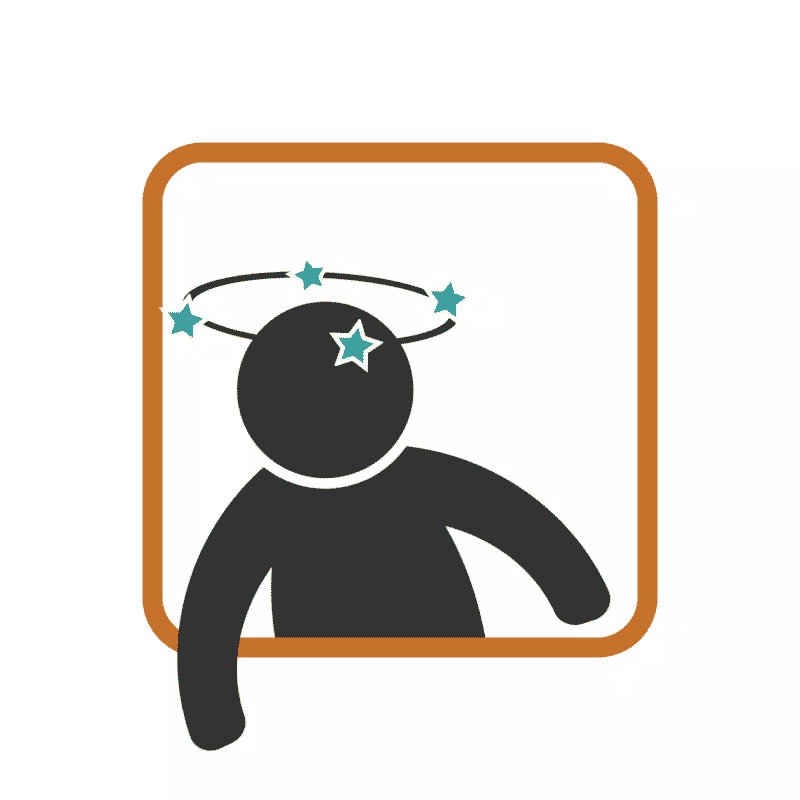 Benefits
For patients
Receive the most important information about a medicine in a structured way, supported with pictograms.
Patients appreciate the clear guidance and will feel more supported by your pharmacy
Patients understand and process the information better with pictograms
Patient receive a summary of their consultation and can access Watchyourmeds at home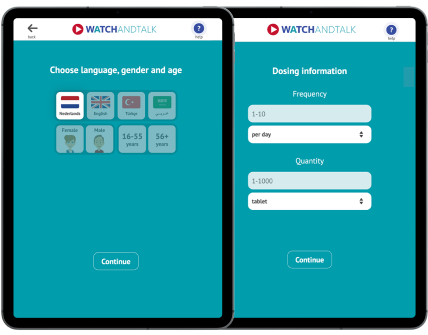 For pharmacies
Provide key information to patients about medicines at the counter including dosage, usage, warnings and side effects.
Standardise the way your team advises patients, so that all patients receive the same level of information
Ensure all patients receive the essential information, by offering support in multiple languages
Suitable for all patient interactions, including at the counter, home delivery or virtual consultations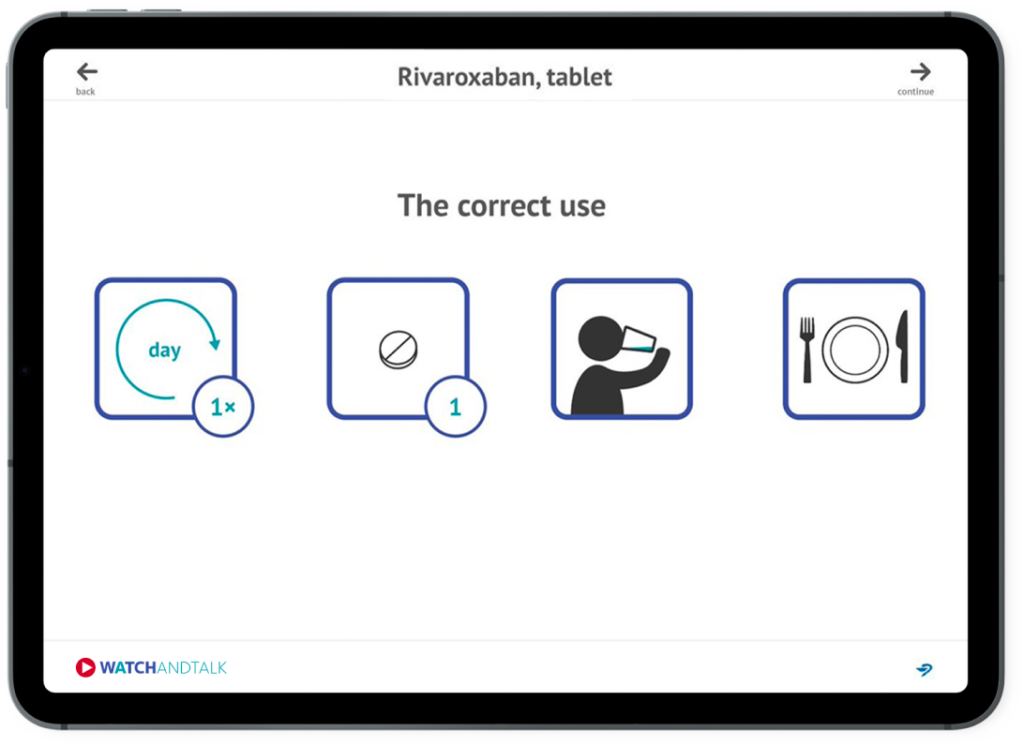 Example of rivaroxaban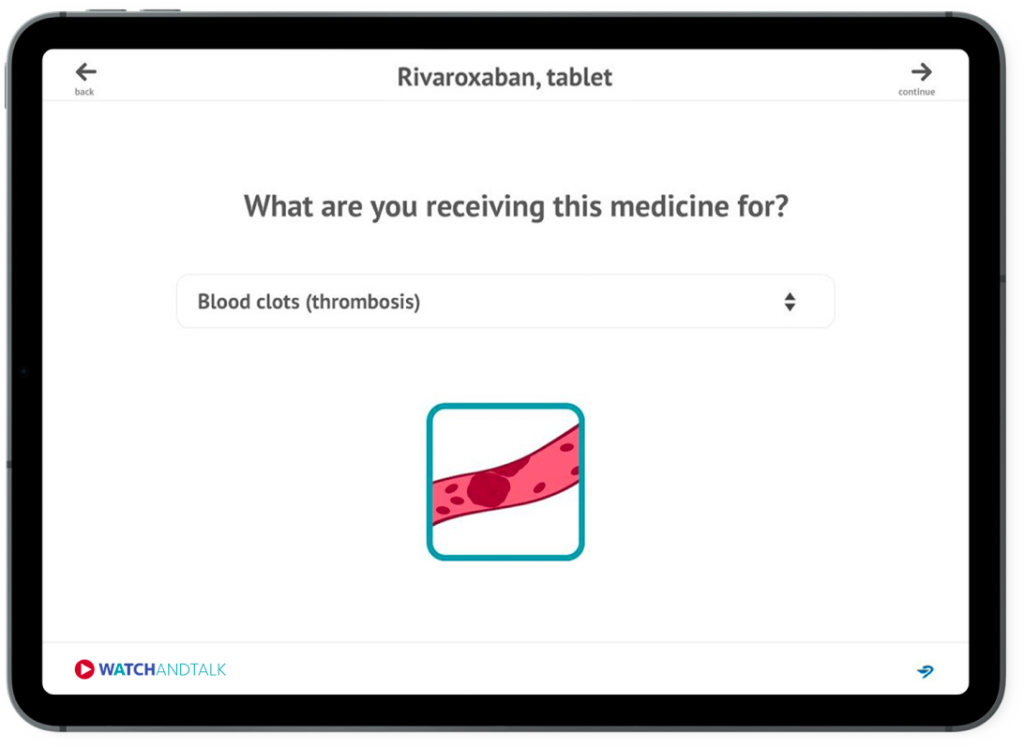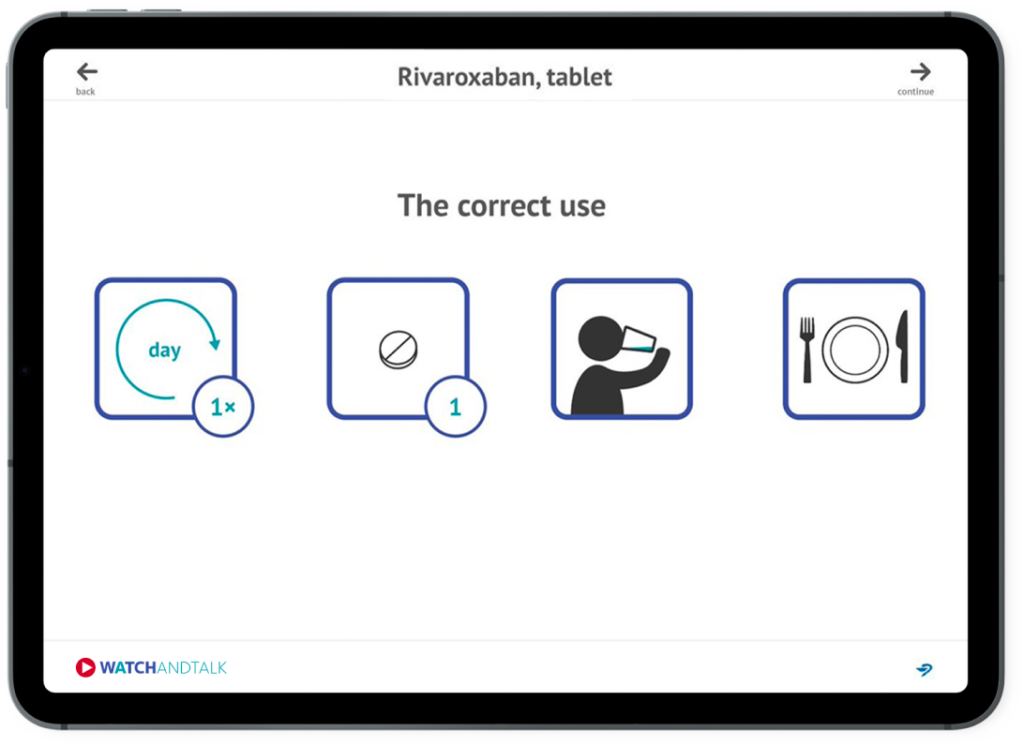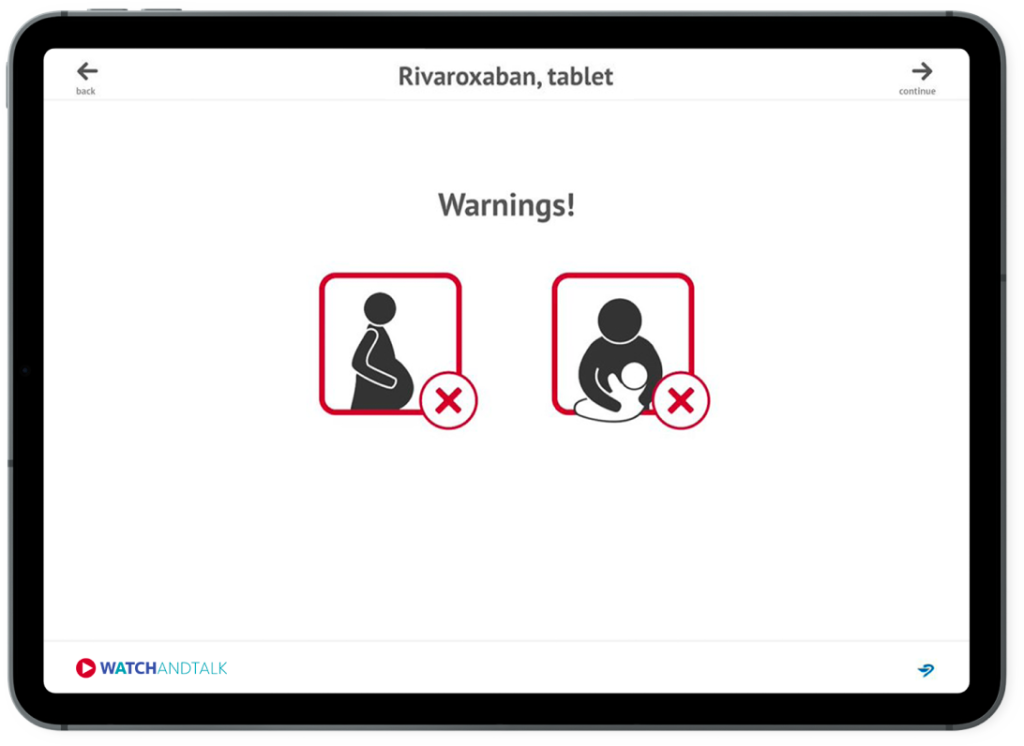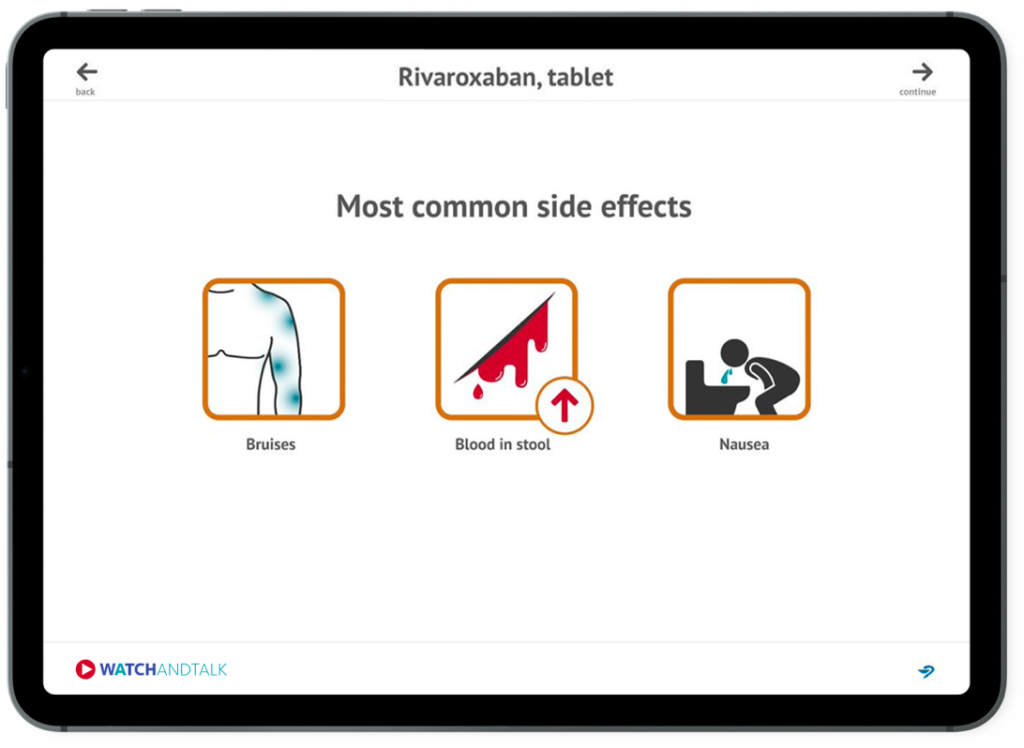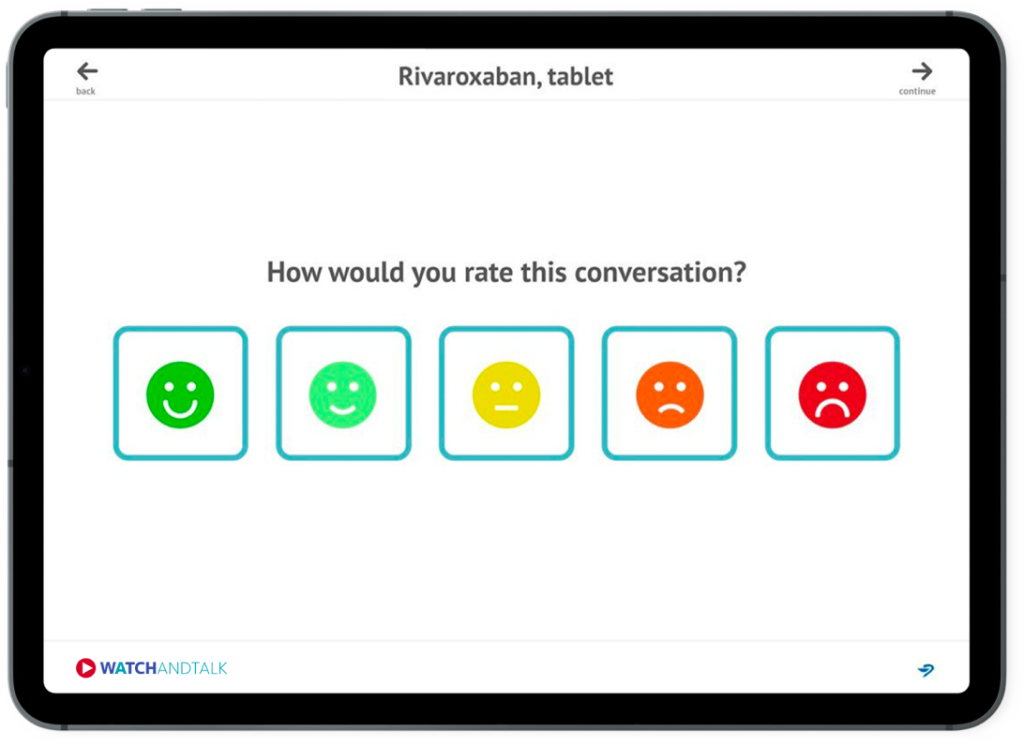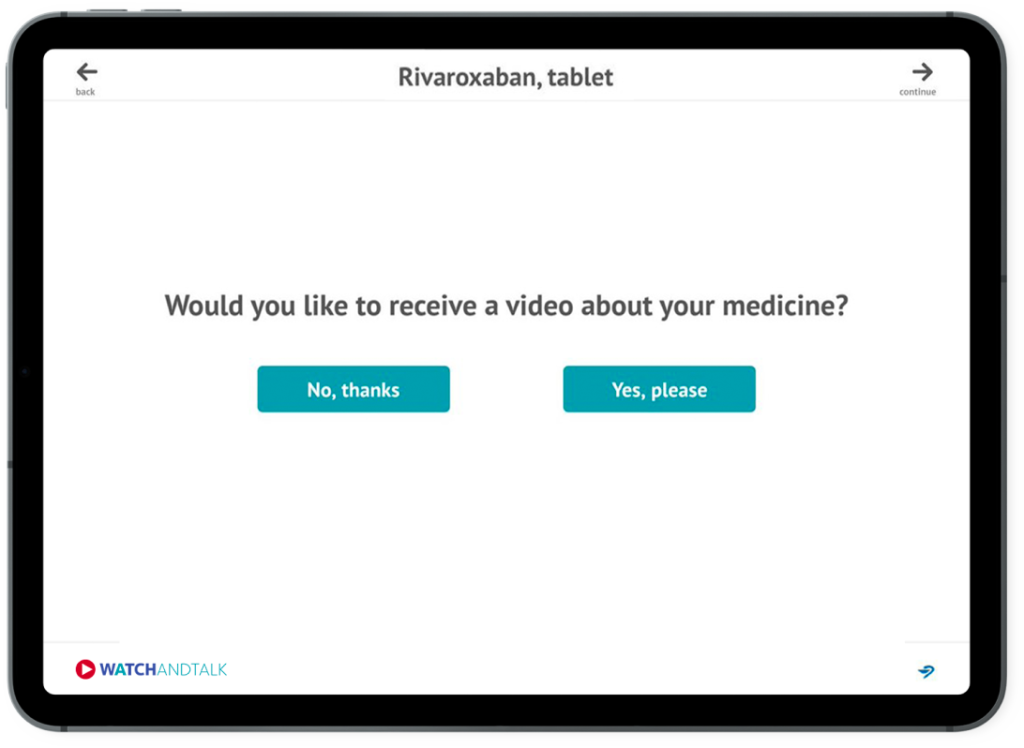 Get started with Watchandtalk
Patients give this tool a 4.1 out of 5
Overcome language barriers